interior-two
About misaila interior
Behind the idea of misaila interior is the interior designer Lacrima Agatia Misaila. Her main guideline is to create concepts that give your life and work environment enough space. She opposes the complex niches of everyday life with creative space solutions. With an individual style and diverse multi-functionality, she creates a space esthetic that highlights your personality, and not only stimulates you in a creative way buy also allows you to find your own inner peace.
[collapse]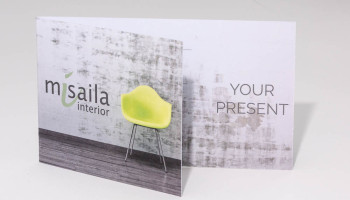 News
Present of interior dreams!
Surprise your loved ones with an exclusive coupon by misaila interior.
Price on request.
[collapse]
Impressions
Italiantoy: Spiele mit Pfiff
Dreamy toys for children of all ages. Imaginative and varied in use. www.italiantoy.net
[collapse]
Home Staging
First impressions count! – Increase the market value of your property by Homestaging. With light, colors, furniture and deliberately used accessories, your property is staged optimally.
The aim is creating an atmosphere in which potential buyers feel comfortable.